Welcome!
I have been a writer ever since we produced a newsletter for our parents at Girl Scout camp.  I have also been an elementary school teacher, a natural food store proprietor, and a college instructor. Along the way, I raised four children and wrote three books.  How time flies!
I took a break from blogging last December when i moved into my son and daughter-in-law's home for six months to take care of their new baby. I'm working on three new writing projects right now.  A publisher has shown an interest in my reflection of the role of grandparents in our society, so I am polishing that proposal for re-submission.  Meanwhile, at one of my daughters' urging I began a memoir of the decade my husband and I spent homesteading with two small children and no electricity.  Back on the shelf is a novel about child labor in Industrial Britain and modern India, but I will get back to it soon.
These web pages are where I will post my finished work, share peeks at new projects, and connect with my readers.  I still teach part time, and occasionally do some consulting and public speaking, but mostly I write, about food, about families, and about grandparenting.
The day after Thanksgiving I began a month-long trek (using planes, trains, and automobiles) around the west, south and east coastal regions of Australia.  I am currently transcribing my travel journal and posting excerpts on my blog.
If you subscribe by entering your email address on the right of this page, you will receive each excerpt as I finish it.  I hope you will follow along on my adventure and also take a look at past blog posts and join the conversation.
And invite your friends.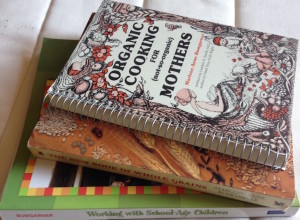 Marlene