Welcome!
I have been a writer ever since we produced a newsletter for our parents at Girl Scout camp.  I have also been an elementary school teacher, a natural food store proprietor, and a college instructor. Along the way, I raised four children and wrote three books.  How time flies!
I'm working on three new writing projects right now, a memoir of the decade my husband and I spent homesteading with two small children and no electricity, a novel about child labor in Industrial Britain, and a reflection on the role of grandparents in our society.
These web pages are where I will post my finished work, share peeks at new projects, and connect with you, my reader.  I still teach part time, and occasionally do some consulting and public speaking, but mostly I write, about food, about families, and about grandparents.
I hope you will take a look at my weekly blog posts and join the conversation.
And invite your friends.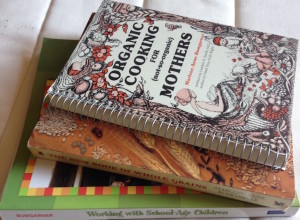 Marlene