This time last year I was packing my car to move to San Diego and assume the role of nanny to my youngest grandchild. This year I packed for a very different adventure — nearly a month Down Under, in Australia, which these days is called Oz by many of its residents.
As I traveled I made notes in my iPhone, and expanded on them when I had time. I posted photos for my family on Instagram, and for my wider readership on my personal Facebook Page. People seemed to enjoy them, so I thought I'd transcribe my journal and post it here for my blog readers. I started in Perth on November 27, and continued around the coast by train to Adelaide, wilderness tour bus to Melbourne, car to Canberra, plane to Brisbane and then by a variety of methods back to Sydney, where I am sitting as I write this. If you like the idea of following along with me, please post a comment at the end of this post and let me know!
* * * * * * * * * * * * * * * * * * * * * * * * *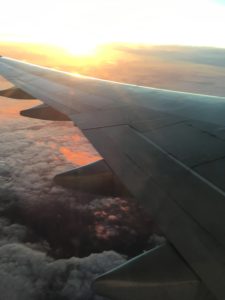 We were on the Qantas Airbus 330 and in our seats twenty minutes before flight time, and we were in the air on schedule. I had amazed myself by transferring my tour guide, maps and brochures, which had covered my dining room table for months, and my three other piles of "stuff" (clothes and toiletries, gifts for friends and family, food) into my roller backpack and my computer backpack fairly easily the day before the trip. I had further amazed myself by exhibiting none of my usual symptoms of anxiety or stress preceding a journey of this magnitude. On the way to the airport I was calm, happy, and ready. Wow.
And now I was on the plane, my nose pressed against the window as the San Francisco Bay Area became smaller and smaller and then disappeared behind a bank of clouds. The cabin crew had distributed customs cards while we were waiting to take off, so after we leveled off I put the tray table down and began to fill it out. Before I finished, our menu for the evening meal was in my hands: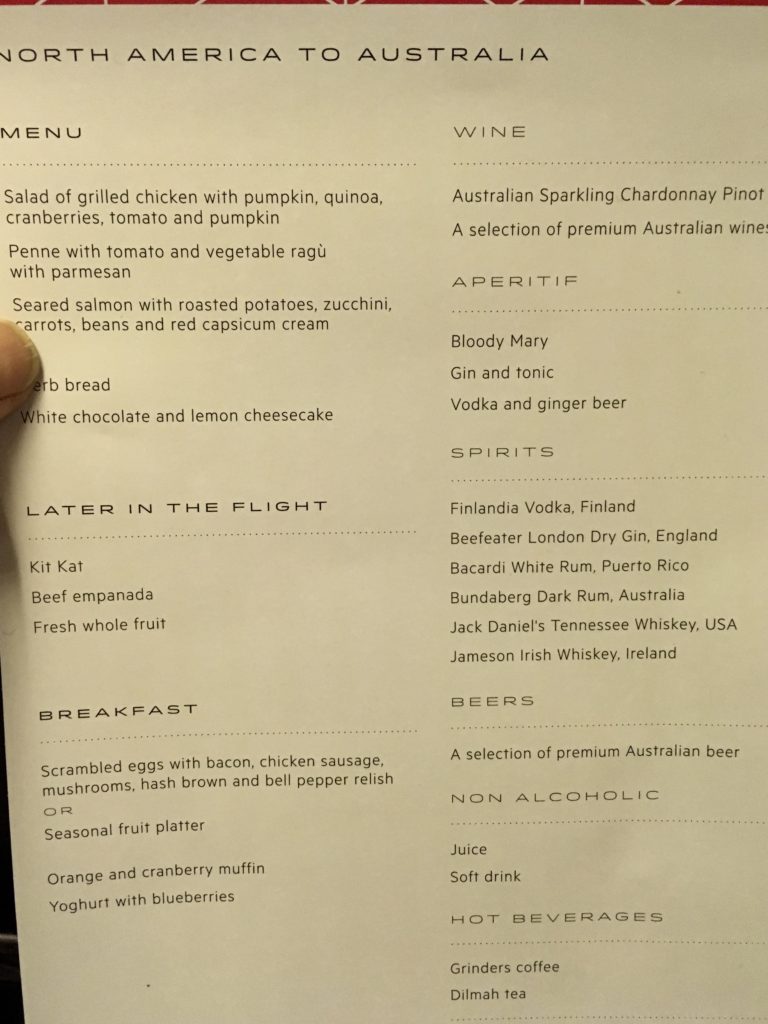 I couldn't wait!